It's Indie Credible
A short list of some of the reasons why Crowdstack is so amazing.
Channels
Channels are the areas where your group members post. They can be public, private, or featured. Super flexible, you can have subject-oriented channels (like "Industry News") or channels based on unique audiences ("Collectors"). Featured channels are viewable by anyone, but only Administrators and Moderators can post to them.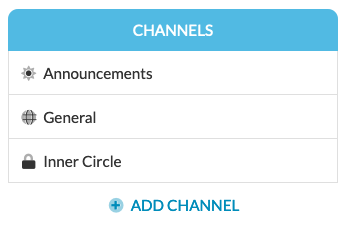 Direct Messages
Start private conversations with one or more people in your group. And because these DMs are listed in your main menu, it's easy to stay on top of things. When a channel or DM has new content, it's title will be in bold in your menu.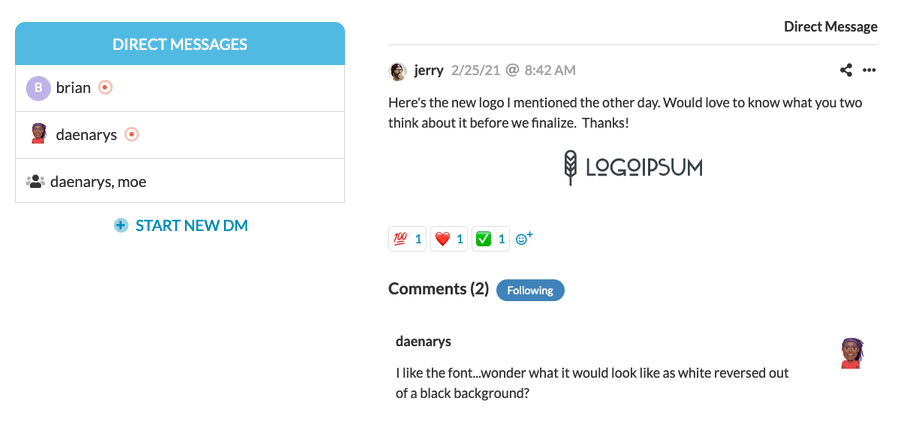 Open Sign-In System
No one enjoys setting up new accounts... or being locked into a system like Facebook that turns so many people off. With Crowdstack, your group members can set up a new email address/password, if they prefer, or use their existing Google or Facebook account credentials. Thus, it's much easier for new people to join your group.

Custom Profile Fields
As the administrator of your Crowdstack, you determine the profile information to collect and display for you members.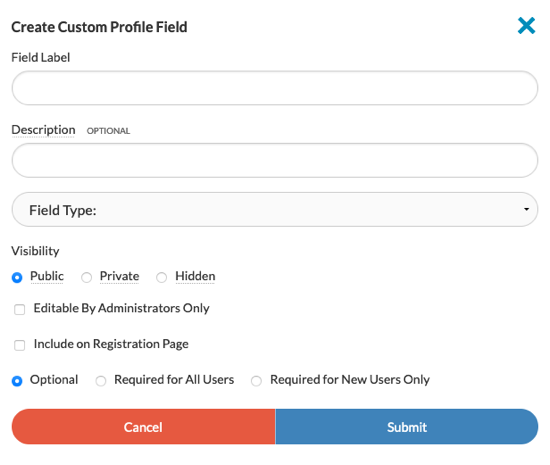 Whispers
Whispers are private notes that only Administrators and Moderators can access. It's a great way to coordinate the management of your group in context.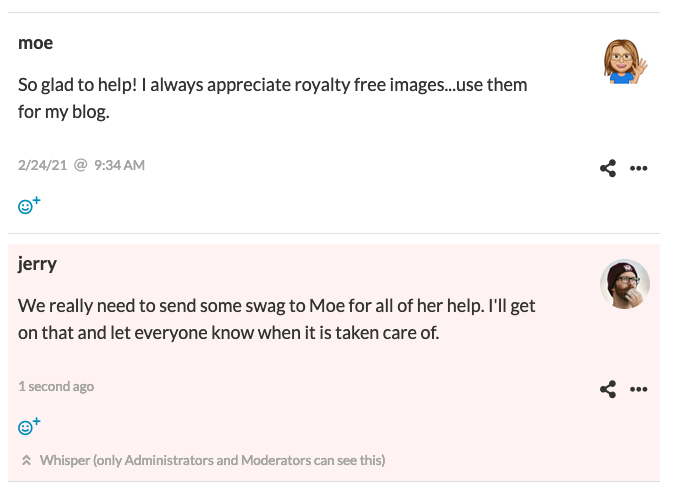 Monetize With Premium Memberships
Looking for a way to create revenue from your Crowdstack? Use the built-in premium membership system (Crowdstack Pay) to charge your members for access to all "premium" channels in your community. Completely optional, but if you are looking to charge for membership, this is a turnkey system. Set your own rate and we'll handle all credit card transactions. We keep 7.5% of the revenue and pass along the rest to you.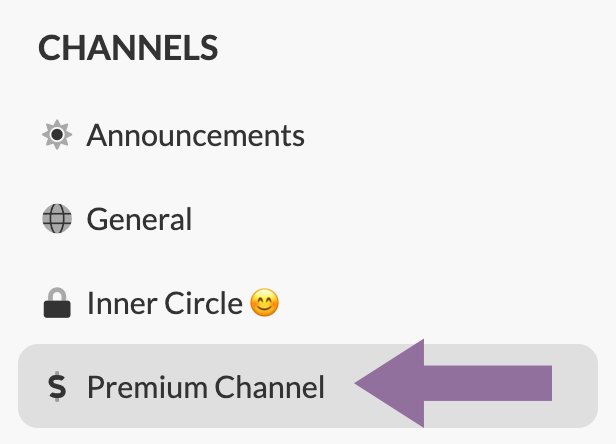 Power Tools
Administrators and moderators will appreciate all of the tools we provide to help manage the group. From workflow automation rules to spam detection integrations, Crowdstack has an industry-leading back-end for community management.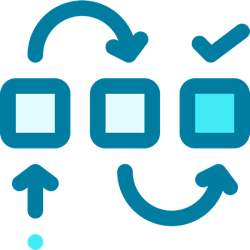 No Censorship, No Conflict Of Interest
Crowdstack is a technology platform. We as a company believe in freedom of speech and independent expression. We do not get involved in the content on your groups (so long as you do not violate our
Unacceptable Use Policy
). We also do not run ads on your groups, so there is no conflict of interest. We are not mining your data or selling information to third parties like advertisers.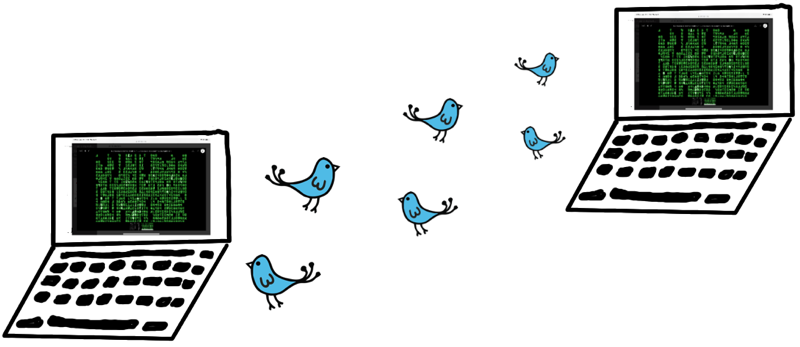 Independent Company With Proven Experience
Crowdstack is our newest service, but our team has been building group engagement platforms for over 20 years. We've served hundreds of thousands of organizations and millions of people over two decades. And we've done it all as a bootstrapped company. We don't report to any VCs and have one simple goal -- delight our customers!